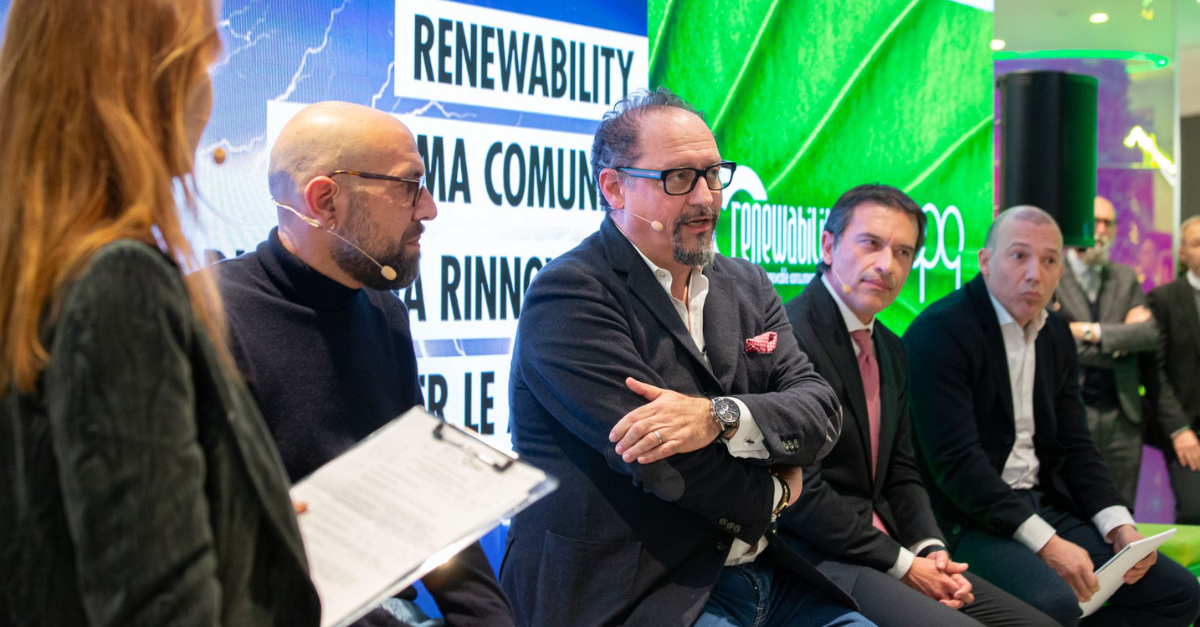 Our CEO and General Director Roberto Vagheggi participated as a guest in the presentation event of Renewability on 1st December 2022, a community that will allow the eco-sustainable energy companies which are part of it to face the increase in energy costs and involve them in reaching the objectives set by the European Green Deal more easily. The event took place at Lenovo Space, an opportunity to discuss the potential of this innovative initiative in the context of possible solutions to the current energy crisis.
Renewability allows companies to directly access the renewable energy market without having to be "experts" on the subject: all activities, from project scouting and development, to plant dispatching, up to the operational management of all energy flows to Members, are carried out by Renewability with the support of its technical partner EPQ (to find out more about Renewability, click here).
"Altair Chimica has been making investments for many years to try to become energy independent through the acquisition of hydroelectric and co-generation plants." shared Roberto Vagheggi. "We have also contracted Corporate PPAs (long-term contracts for energy from renewable sources), but rather than making long-term supply agreements, we prefer to be the producers of energy from renewable sources ourselves. Renewability has allowed us to strengthen our commitment in these terms".
If you are interested in Renewability, you can watch the full video of the presentation evening: