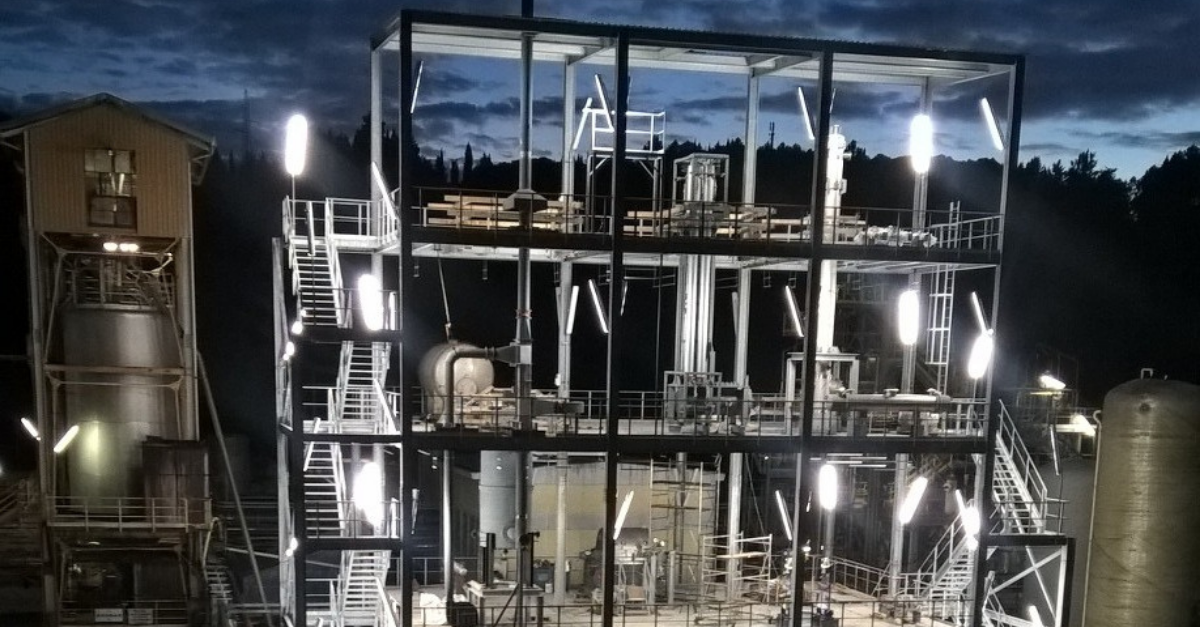 At the beginning of November 2020, the new plant for the production of potassium hydroxide (KOH) anhydrous in flake form was inaugurated in Saline di Volterra. Thanks to a further investment of around 2.5 million euros, its production capacity has grown from 40 to 60 tons/day. This production expansion was necessary, after having reached the full saturation of the first investment, completed in the second half of 2017.
The investment is one of the key points of the new strategy of the Chloro-Alkali Division of Esseco Group, consisting of Altair Chimica, Altair Iberica and Hydrochem. This strategy tends in favor of a gradual shift, in Altair Chimica, from products in aqueous solution to anhydrous ones, with the aim of reducing the environmental impact of its logistics, decreasing its critically in transport and – consequently – the related costs. The anhydrous product, in flakes, in fact, can be easier delivered with more safety to destinations far farther from those normally reachable, by shipping the product in aqueous solution. It is also clear that this investment is also necessary due to the imminent start of the new Hydrochem electrolysis, which will be more specialized in liquid products.
Among the main uses of anhydrous caustic potash, by far the most frequent application is in the production of fertilizers, followed by those as a catalyst in syntheses for the production of biodiesel and, to a lesser extent, in other industrial processes. Their use as a food additive, stabilizer and acidity regulator is much less common, as is this specific area the product is used much more frequently in liquid form.
The upgrading of the production plant of anhydrous caustic potash flakes also makes it possible to achieve the following objectives at the same time:
Production flexibility enhancement, thanks to the addition of an intermediate evaporator that can use both concentrations of potash available at the outlet of membrane electrolysis (30% and 50%);
Energy savings per unit of product, through a special heat recovery, so as to improve the overall energy performance of the system;
Qualitative improvement of the flakes, in terms of chemical purity and physical resistance.